Located in West Palm Beach and Serving the Surrounding Areas
Located in West Palm Beach and Serving the

Surrounding Areas
WEST PALM BEACH EXCAVATION FOR SEPTIC TANK SYSTEMS
Trained crews excavate any commercial or residential area in West Palm Beach
Since excavation is always the first step in any septic tank or general development project, Seacoast Septic & Plumbing provides modern equipment and machinery operated by experienced staff to ensure the success of any building your project. Our excavation crew uses the best quality landscaping materials that include top quality gravel, sand and high grade crushed stone, for commercial or residential excavation work.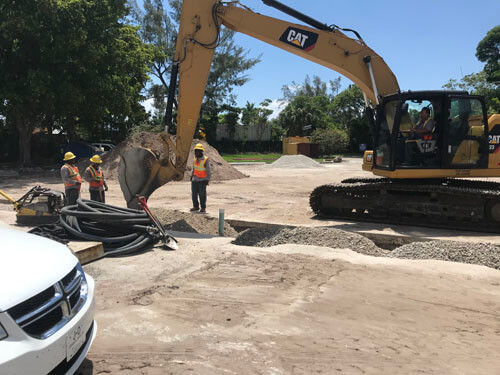 Laying the groundwork for professional septic tank excavation
Once your land survey have been completed for the work site, Seacoast Septic & Plumbing will dispatch a trained crew to lay the groundwork and install the necessary pipes and materials to get your project started on the right track. Our machine operators and site workers are experienced at working in limited and dense areas and complete each excavation project promptly and according to your predetermined budget.
Regulatory standards for excavation in West Palm Beach
Seacoast Septic & Plumbing is committed to protecting the surrounding area and maintains the highest standards of safety for all staff and visitors to the work site. Clients can rely on our strict adherence to all building code, safety and environmental regulations required by West Palm Beach.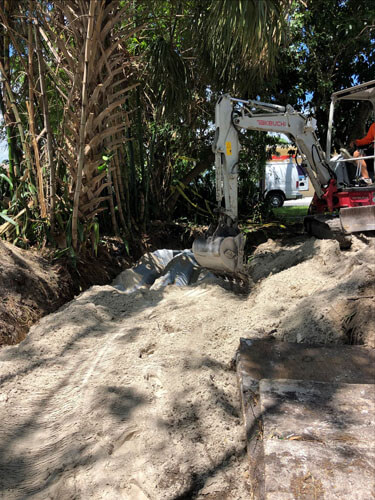 We know all too well that a plumbing or septic issue can strike at any time day or night. If you are awoken in the middle of the night to a foul smell coming from where your septic tank is located, don't wait until the morning to deal with the issue. Our experts will be by your side ASAP to properly diagnose and resolve your issue with minimal interruptions to your life.
SERVICING YOU

PEACE OF MIND