Located in West Palm Beach and Serving the Surrounding Areas
Located in West Palm Beach and Serving the

Surrounding Areas
COMMERCIAL LIFT STATION SERVICING WEST PALM BEACH
Seacoast Septic & Plumbing is well known for being among the top recommended Lift Station experts in the area. We are licensed and insured professionals who have been responsible for implementing, fixing and maintaining basement and flood water drainage systems for years. If you are experiencing any Lift Station problems, or would like to explore affordable options to keep water away from your basement for good, we are the qualified Lift Station service who can do it all.
Here are some of the most common issues businesses require Lift Station service to resolve:
The power has failed and there is no backup source to run the pump.
The unit has been installed improperly.
The pump you've chosen is not the right size for the job.
There are problems with the on switch and sensors.
Discharge lines may be frozen or clogged with debris.
The pump is constantly running.
Your product may be defective and refuse to function properly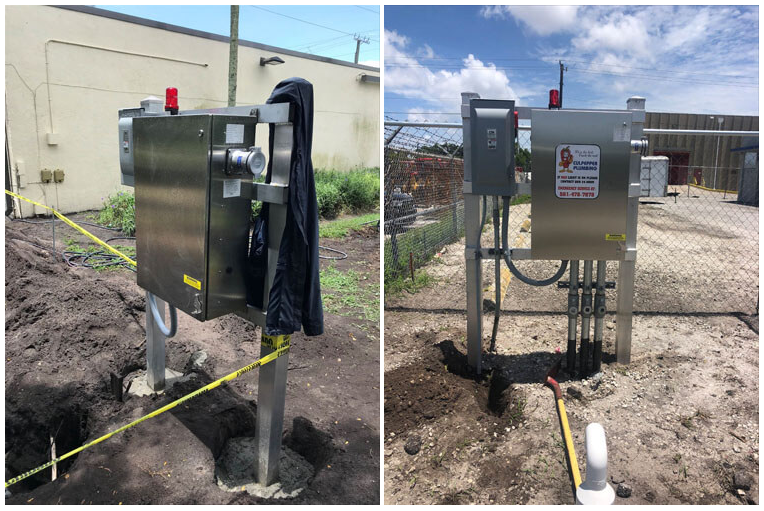 Reliable Lift Station Repair
Like all hard-working machines with a variety of moving pieces, Lift Station repair is sometimes necessary. The frequency of repairs is directly related to how often the device is running and how much water it is responsible for moving on a regular basis.
It is possible to test pumps to make sure you are ready for the next big rain. You can do this by filling up a large bucket and dumping it into the sump pit surrounding the pump. If all systems are working, the floater should engage the machine to turn on and get rid of the water. If this doesn't happen, one or more pieces may need to be replaced.
Specialized Lift Station Installation
If you have a below ground basement or crawl space in your property, Lift Station installation is a must for peace of mind and the long-term protection of your investment. Heavy rains accumulate fast when there is nothing to whisk pooling water away from your foundation.
We make installation simple, fast, and affordable with many quality brands to choose from and same day service you can count on. Our install team is hand-selected and highly trained innovators who work quickly and respectfully in your property. We go the extra mile to guarantee your satisfaction with unparalleled customer service and state of the art installation techniques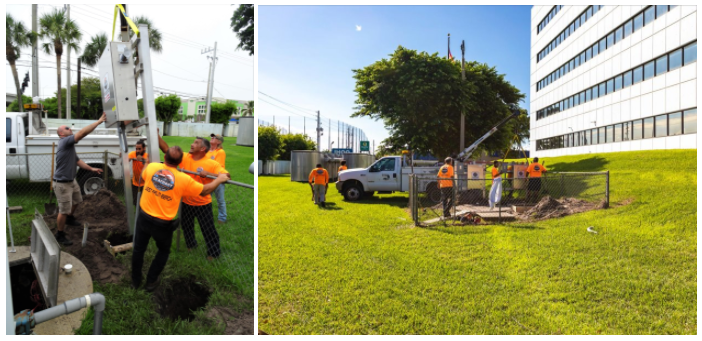 Lift Station Maintenance on Your Schedule
Regular Lift Station maintenance is key to the longevity and proper function of the unit. When large amounts of water from storms, burst pipelines, or other one-of events hit your property, being prepared is your only defense. Our flexible maintenance packages work around your budget and schedule and mean you'll never have to worry about water destroying your basement again. 
Cost-Effective Options for Replacing a Lift Station
When things are going smooth, it's not unusual to never think about replacing your Lift Station. That is, until it stops working when we're getting pounded by some of the worst rains on record. Our value pricing is just one of the reasons you should get in touch with us when this happens to you. We can respond right away with replacement options that won't leave a big hole in your budget.
Call us today to have your Lift Station inspected or to request emergency assistance. You won't find fair pricing, same day appointments and friendly service like ours anywhere else.

We know all too well that a plumbing or septic issue can strike at any time day or night. If you are awoken in the middle of the night to a foul smell coming from where your septic tank is located, don't wait until the morning to deal with the issue. Our experts will be by your side ASAP to properly diagnose and resolve your issue with minimal interruptions to your life.
SERVICING YOU

PEACE OF MIND